Size? is one of the best chain of sneaker boutiques in the world, operating 30 shops in 5 countries. Most of their boutiques are based in England but you can also find stores in Scotland, Ireland, France and the Netherlands. They stock all the major sneaker brands but also a wide variety of streetwear that can help you get the complete street look you are after. Moreover, they stock a good range of sneaker accessories, including laces and cleaning products.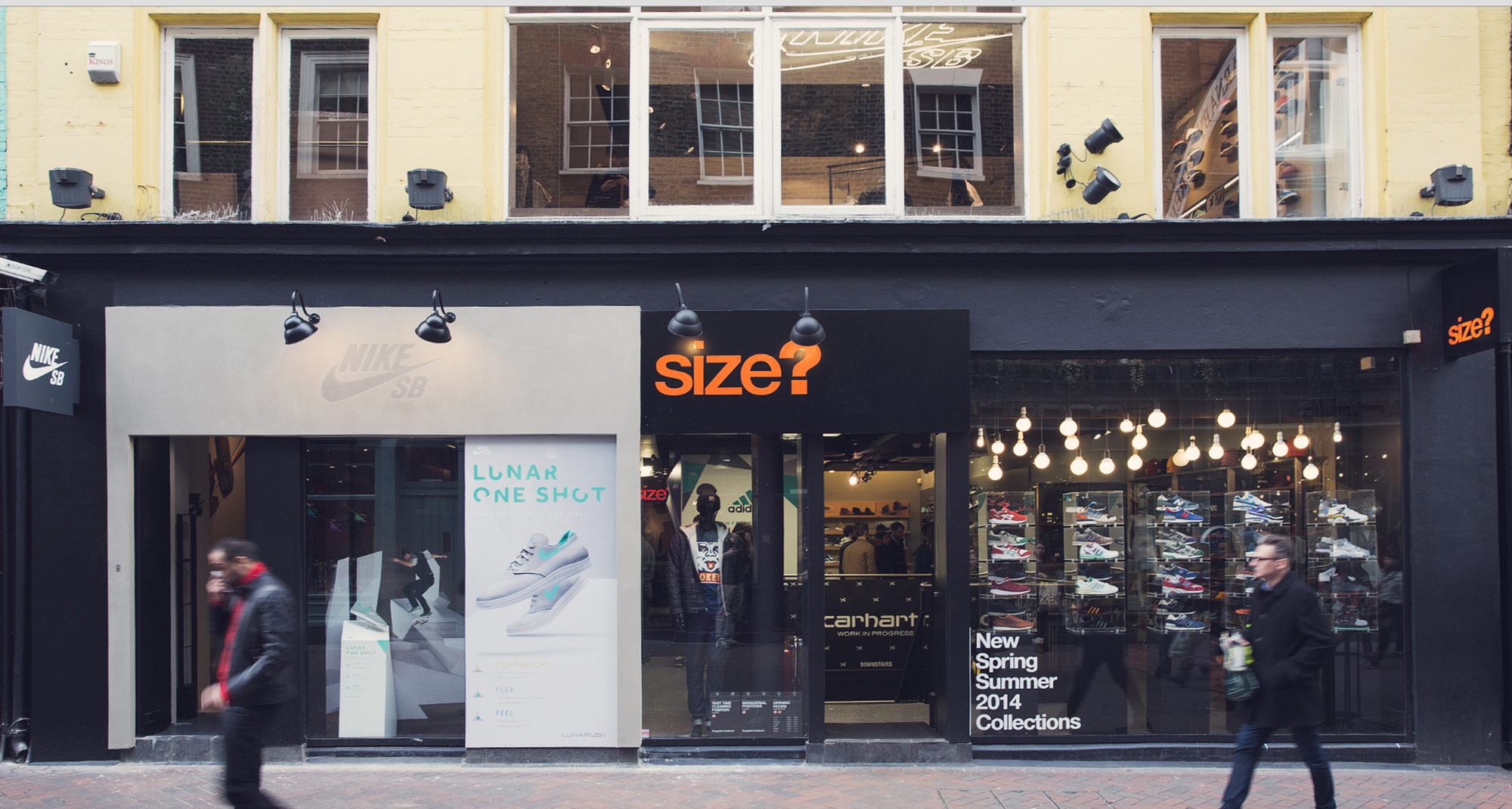 Size? stock a very big number of exclusive kicks that you can only find there. You can check the huge variety of exclusives in this page here. The exclusives come from all the big brands including Nike, adidas, Reebok and Converse. Size? boutiques are also very famous for their skateboard range. In some shops you can find a dedicated Nike SB section with all the latest skateboard apparel.
Size? have a number of shops in the UK but we suggest you to visit the Carnaby store located in the heart of London. You can find directions in the map below. Of course, they have an amazing online shop too, which offer UK and International delivery.
Website: http://www.size.co.uk